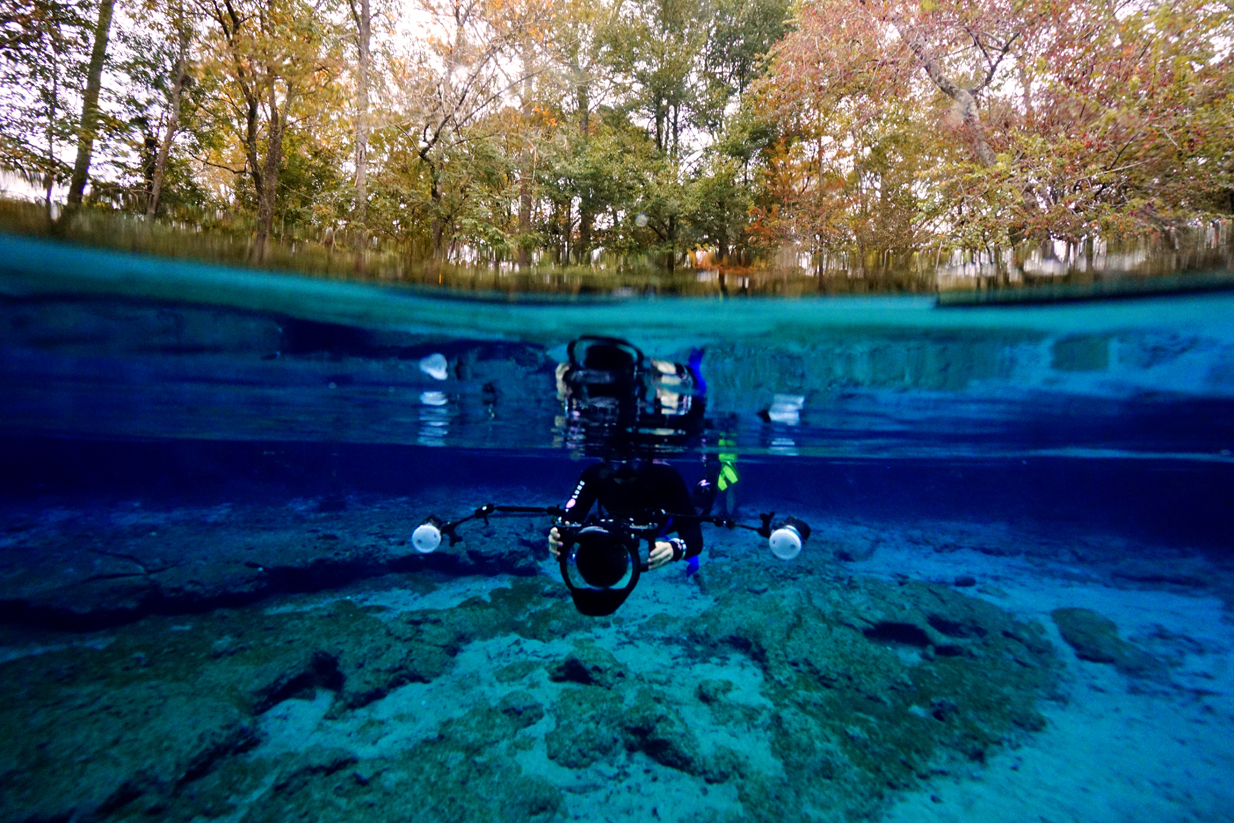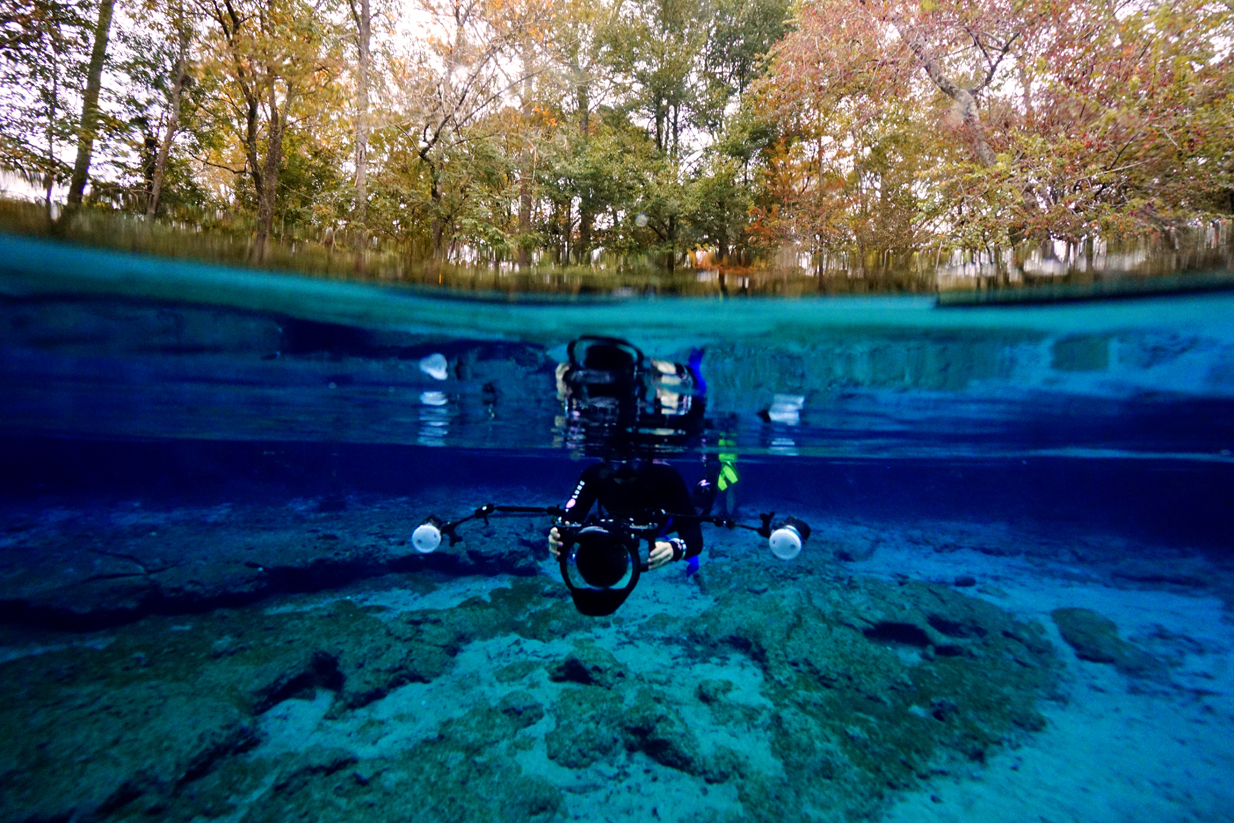 Ginnie Springs, Florida
Jenny Adler, cave diver, photographer, and conservationist, documents the ongoing changes in Florida's springs resulting from human pressures.
Green Sea Turtle
Resident green sea turtle (Chelonia mydas) and freediver in La Jolla, California.
California Sea Lion
A playful California Sea Lion in Los Islotes, Baja California Sur, Mexico.
Davis Strait
Iceberg and seabird in Davis Strait, Arctic Ocean.
Sailing in San Diego
Sailing off the coast of San Diego.
Hawaiian Spinner Dolphin
Spinner dolphin, Big Island, Hawai'i
La Jolla Cove
Snorkeler photographs La Jolla Cove in San Diego, California.
Garibaldi
A garibaldi, the California marine state fish, in the Channel Islands.
Manta Rays
Manta rays congregate to feed on plankton attracted by the lights of a nighttime SCUBA dive. Kona, Hawaii.
Leopard Shark
A leopard shark rests in the shallows of Marine Room, California.