Aerial Robotics
Eric Lo, staff engineer at UC San Diego, collects data for a high-resolution 3D map of the UCSD campus with a flying drone.
Hummingbird Trapping
Anusha Shankar, assisted by Kaheela Reid, sets up a hummingbird trap at Southwest Research Station, Arizona, for her research on hummingbird sleep patterns.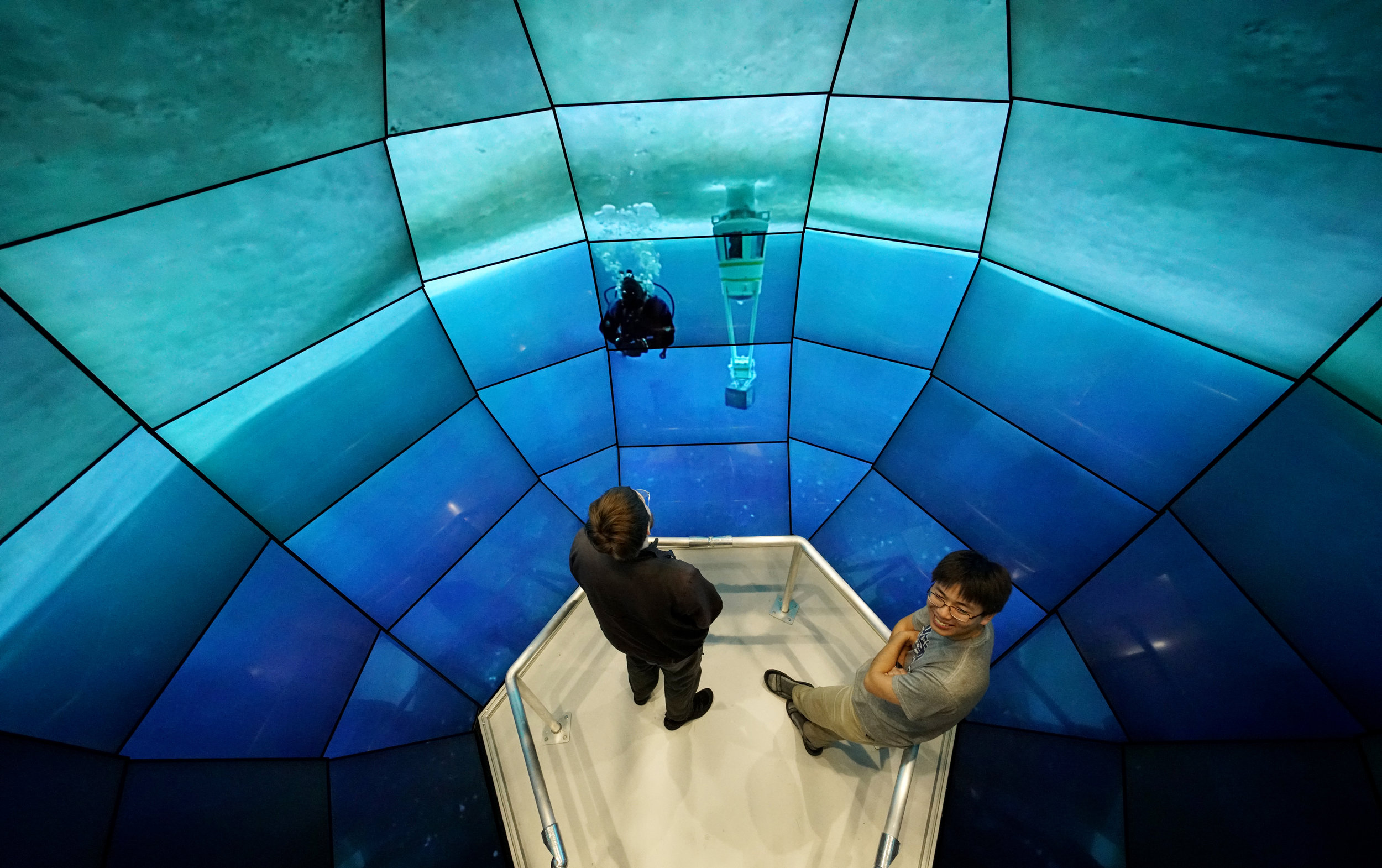 Suncave at UCSD
Staff researchers view 360° video from McMurdo Station, Antarctica on the Suncave visualization system at UC San Diego.
Anza Borrego Mud Cave Mapping
Quentin Gautier, a PhD student in the UC San Diego Computer Science & Engineering Department, tests a handheld RGB-D mapping system deep inside the mud caves of Anza Borrego, California.
Underwater Robots Mapping Coral Reefs
Testing underwater robots at the Hawaii Institute of Marine Biology.
Coconut Island, Oahu, Hawaii
Hummingbird Feeding
Student feeds a hummingbird during field research at Southwest Research Station, Arizona
Launching Autonomous Airplane
Sunrise launch of an autonomous airplane designed to conduct aerial marine mammal monitoring at the Scripps Institution of Oceanography.
Dusk on E/V Nautilus
The aft deck of E/V Nautilus during a multibeam sonar mapping mission over Lō'ihi Seamount, Hawai'i, Sept. 2018.
Photo: Science & Tech In the Wild