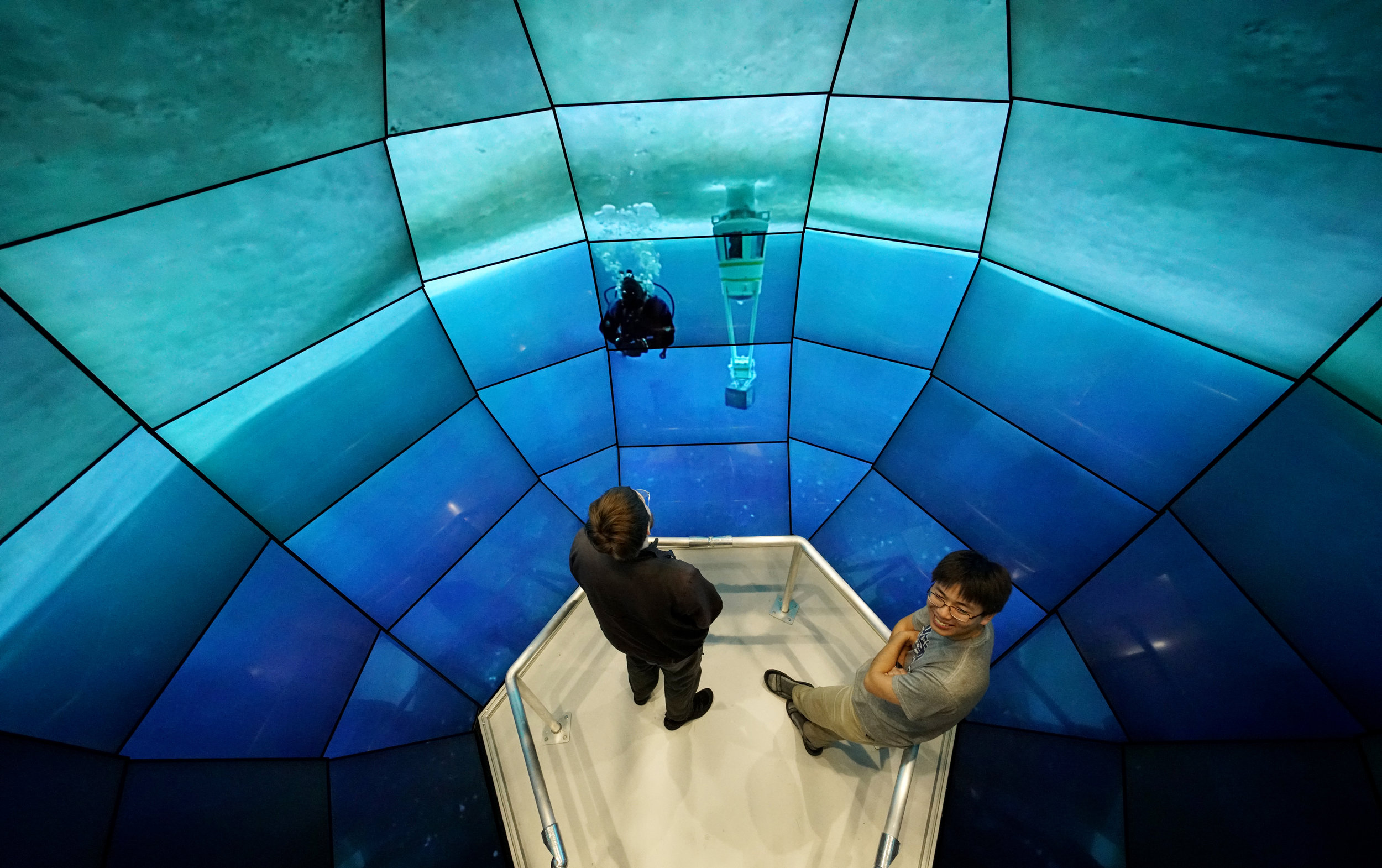 Mapping UCSD
Eric Lo, staff engineer at UC San Diego, collects image data for a high-resolution 3D map of the UCSD campus with an aerial drone.
Hummingbird Trapping
Anusha Shankar, assisted by Kaheela Reid, sets up a hummingbird trap at Southwest Research Station, Arizona, for her research on hummingbird sleep patterns.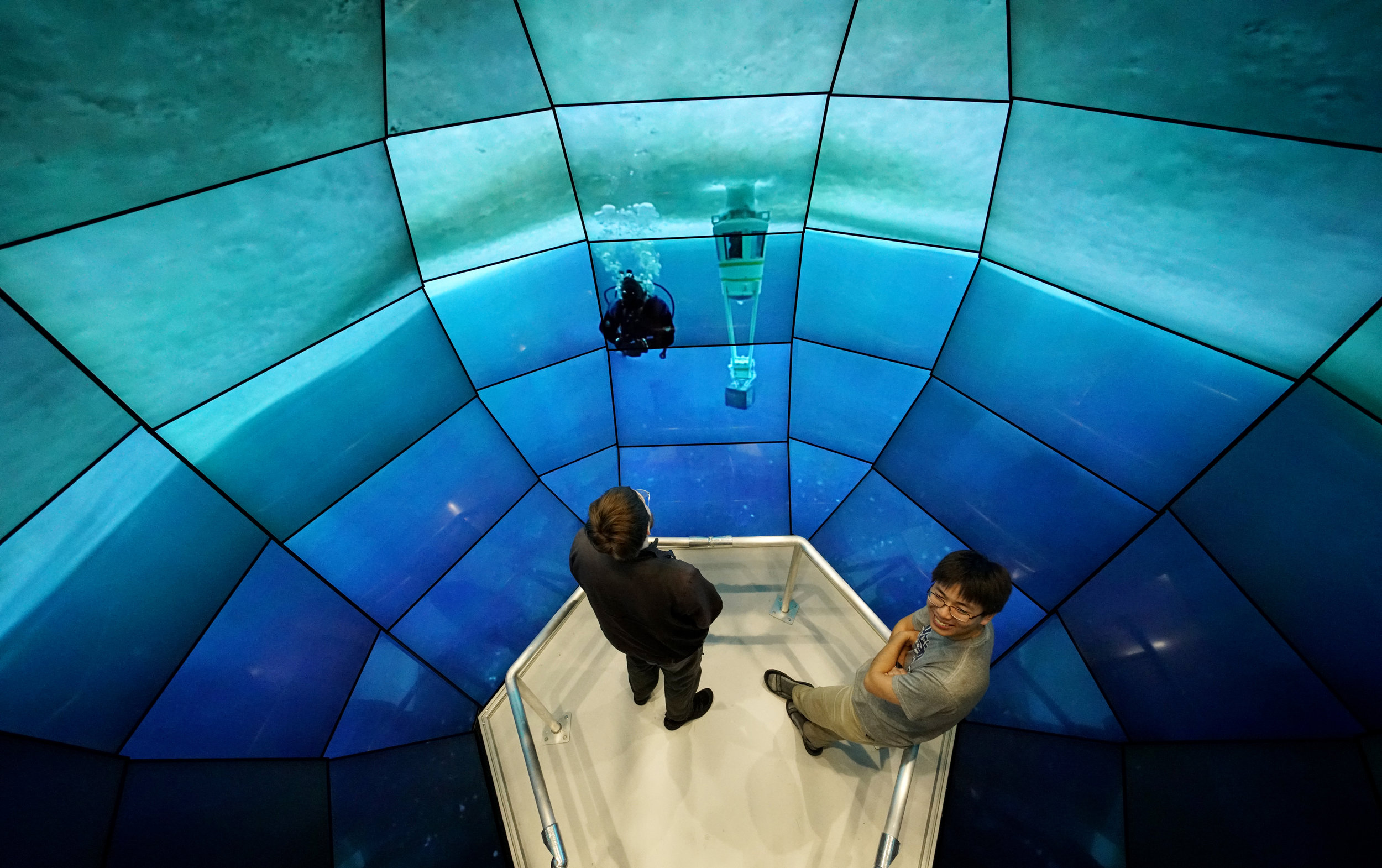 Suncave at UCSD
Staff researchers view 360° video from McMurdo Station, Antarctica on the Suncave visualization system at UC San Diego.
Anza Borrego Mud Cave Mapping
Quentin Gautier, a PhD student in the UC San Diego Computer Science & Engineering Department, tests a handheld RGB-D mapping system deep inside the mud caves of Anza Borrego, California.
Underwater Robots Mapping Coral Reefs
A customized BlueROV2 underwater robot is deployed at the Hawaii Institute of Marine Biology to collect data for developing algorithms for autonomously mapping coral reefs.
Dusk on E/V Nautilus
The aft deck of E/V Nautilus during a multibeam sonar mapping mission at Lō'ihi Seamount, Hawai'i.
Hummingbird Research
A student feeds a wild hummingbird being used for field research on hummingbird sleep patterns at Southwest Research Station, Arizona.
Launching Autonomous Airplane
Sunrise launch of a small autonomous airplane designed to conduct aerial monitoring of the vaquita porpoise and other marine mammals, Scripps Institution of Oceanography.
Akpatok Island
Still taken from a 360° video of under the sea ice at Akpatok Island, Canada.